This post was originally written in December, 2018. An update has been added in November, 2019.
Good morning friends! Long-time, no-write. Actually – not entirely true. I've written lots of half-things, and written even more in my head (of course). But haven't made myself sit down and polish something enough to publish it. That's a whole other story. I recently had a solo mama dilemma that has prompted me to sit down to share it.
If you have or have had, kids in a school, you are certainly familiar with the Moms and Sons Night, Daddy-Daughter Dance, etc. Fun, right? Absolutely. In first grade the boys' school had a Mother-Son Game Night – Minute To Win It style – that was super fun.
My mom came with us so we could split up if needed, and we all had a great time.
Please note that this article may contain affiliate links. You can read my full disclosure here.
Donuts with dad
So, for about a week I've been seeing info about a "Donuts with Dad" morning at the school, but I honestly didn't pay any attention to it since it doesn't apply to us.
This morning on the way to school, I remembered that grades K-3 would be having Donuts with Dads before school, so I wanted to give the boys a heads up.
I mentioned the Moms & Sons night we had and told them that this morning was a "Donuts with Dad" thing at school. I wanted to just warn them in case friends came back to class talking about having donuts with their dads – I didn't want them to be surprised or feel bad.
When I told them, they were both quiet. I reminded them that families come in all shapes and sizes, with all combinations of adults and kids. (Todd Parr's books The Family Book and It's Okay to be Different have been in our bedtime rotation for quite a while.)
Silence is deafening
I kept looking at them in the rear-view mirror trying to gauge their reactions.
Every so often one of them will say they wish they had a dad, or talk about a dad. The other day Reid said something about being thankful for his dad, and when I asked him about it, he said he was talking about Papa (who is my dad).
Anyway. I didn't want to pepper them with questions so kept stealing peeks in the mirror. They were both just staring ahead straight, sort of non-expressions on their faces, not saying a word.
I started to feel a pit in my stomach about these sweet precious boys not having a dad.
Then one asked if we could get donuts.
And the other one replied with something about LEGO donuts.
That was when I realized two things
1. All they heard from me was "blah blah blah DONUTS blah blah blah."
2. They weren't pensive or sullen back there. They were staring at the monitors in the car headrests watching a silent Lego Jurassic World movie – not hearing anything I said except DONUTS.
And there you have it
As moms, maybe as women, maybe as humans, we are really good at projecting our negative thoughts onto situations, often creating angst where it doesn't exist.
Not that I will stop projecting, mind you. But, wow it is sure nice to be reminded of this tendency so I can at least make an attempt to cut that crap out.
My uncle says we all see the world through the lens of our own life experiences. True.
It is easy to project our likes, dislikes, wants, and desires onto others based on our own experience and insecurities. My insecurity about not having a dad for these sweet small humans of mine is mine; not theirs.
Why don't we have a dad?
This post was originally written in December, 2018 when they boys were in First Grade. This update is in November, 2019 – Second Grade. We were at a school Fall Festival a few days ago, standing in line for a game, when Reid randomly turned and asked me, "Mom, why don't we have a dad?"
This was me…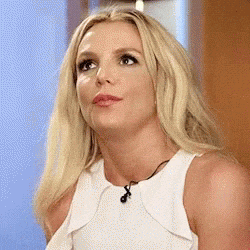 As Justin Timberlake's Can't Stop This Feeling blasted throughout the stadium, I asked if he wanted me to answer him at that moment, or later. (And crossed my fingers behind my back). Thankfully he said later.
(I was just caught off-guard at that moment. This is obviously not a surprising question, and I don't shy away from the subject – especially when an opportunity arises to talk about it. This time was just a random moment and place, and the question – and answer – changes some as the boys age and mature. I wasn't prepared at that moment!)
Later
The next morning, he was awake with me, while Jake still slept, and I asked him if he remembered what he asked. He said he did, so I asked if he wanted to talk about it, and he said yes.
I went into a thing about people getting married and having kids – and talked about an aunt and uncle (really my cousins but they call them aunt & uncle) who have gotten married and had a baby since the boys were born. So I explained that I just hadn't met anyone to marry and wanted to have children, so I decided to have them by myself, and we can always have hope that we'll meet someone to love us enough that we will want him to be in our family, and he'll want to also, etc.
I mentioned the wonderful men we do have in our lives, my dad, uncles, cousins, and friends.
He listened.
I filled the gaps.
Every family is different and unique.
I wrapped with asking if he had any questions or if he felt like he was missing something by not having a dad?
He said, "No. I was just curious. I'm a curious boy."
Then he got up, put on his glasses, picked up his dinosaur, and walked into the family room.
All I could thing was yep, you are, buddy.  Yes you are.
In other, somewhat related, news
I was interviewed on the Podcast Motherhood Reimagined about my experience going through the process of deciding to have the boys on my own. I started writing about that – but again – half-done. Sigh.
If you'd like, check it out. I cringe a little listening to it. I sound like I was talking really fast, and there are some things I wish I'd answered differently, but overall, it's an accurate description of my experience.
Talking about it reminded me of the reason I started writing my book about my baby project, and the reason I started this blog.
We all have our own path – and even if we wish it were different – sharing our paths help others following behind us know they are not alone.  Tell your Story.
The blog – still trying
I'm still trying to keep the blog going. It is a labor of love, but with a full-time job and two seven-year-old boys with homework and some activities, it's a challenge.
Plus, the ideas for this thing grow faster in my brain than I can produce them. I'm sure there are plenty of you who can relate! In the meantime, I'm keeping on!
More from Brooke and the Boys
The Baby Project – Celebrating Transfer Day
The Sometimes Heartbreak of Being a Mom